Local History
The Jeanne Clarke Award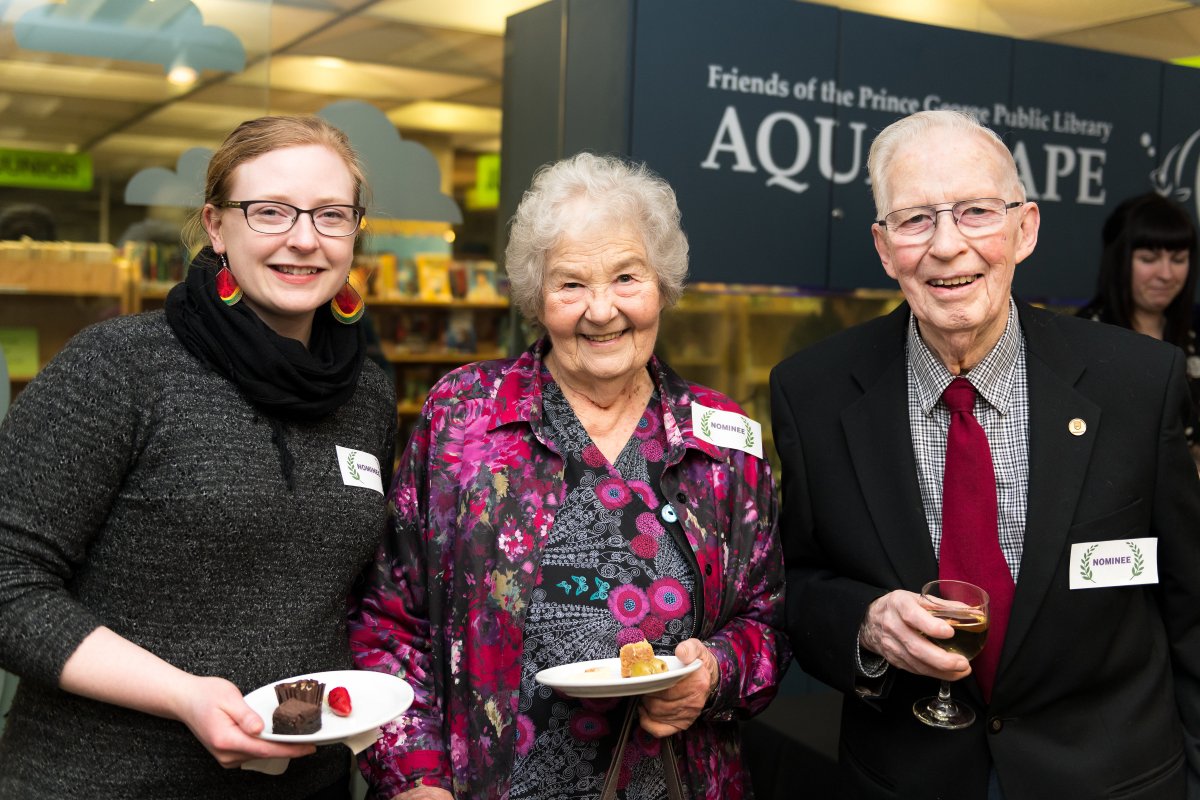 The Jeanne Clarke Award is presented annually by the Prince George Public Library to individuals or groups for outstanding contributions in the preservation and promotion of local history in the categories of Publication and Service. For more information on the guidelines for the Jeanne Clarke Award, download the 2019 Jeanne Clarke Award Nomination form. The award is presented in February of each year during Heritage Week.
History of the Award
The Jeanne Clarke Memorial local history award was established by the Prince George Public Library board in 1985, in memory of Jeanne Clarke, a former board chair who served on the library board from 1978 to 1984.
Jeanne was a member of the prominent pioneer Robert and Susan Carter family. Newly employed by the provincial government, Jeanne's father, a 20-year-old World War I veteran, arrived in Prince George in 1919. He worked as a junior clerk in the then frontier town of Prince George. Shortly after his arrival, Robert Carter met his future wife, Miss Susan E. McLaughlin, who was a school teacher at South Fort George. The Carters had three daughters: Mrs. Jeanne Clarke, who stayed in Prince George, Mrs. Barbara Lindop of Ottawa, and Mrs. Shirley Corbett of Newton, North Carolina.
Jeanne Clarke was a founding member of the Prince George Public Library's Local History Committee, and played a key role in establishing the Prince George Public Library's local history collection.
In 1993, the library board added a "publication" category to the award so that one or more people could be recognized for producing a work of local history in addition to those recognized for their service in local history. The award is presented at the Prince George Public Library Board's annual local history reception held each February.
Past Winners - Winning Publications - Nominated Publications
The Downtown Walking Tour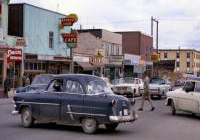 The Downtown Walking Tour departs from the Bob Harkins Branch of the Prince George Public Library every Tuesday and Thursday at 11:00 am, from July 5th until August 25th. The tour takes approximately one hour to complete. Contact the Prince George Public Library at 250-563-9251 for more information on the guided walking tours or to book a private walking tour or indoor seated tour for your group of five or more. All tours are absolutely free.
During the rest of the year please check out our virtual tour.
Download the Gyyde app and experience the walking tour on your mobile device!
| | |
| --- | --- |
| | Experience the Prince George Downtown Walking Tour whenever you want. The physical walking tour is available only during the summer, but with the Gyyde app on your smartphone or tablet, you can enjoy the history of downtown Prince George year round. Download for free from your device's app store. |
Gyyde Instructions