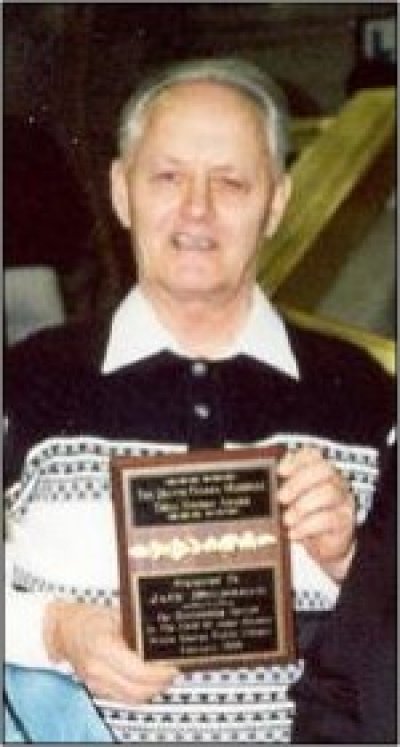 Jack Boudreau grew up in the small, isolated community of Penny, British Columbia. Jack's parents, Joe and Bessie Boudreau, moved to Penny on May 15, 1923, and had seven children, Jack being the fifth. He was the postmaster in Penny for several years, and then worked in forestry until his retirement in 1993. He has two children. Jack's brother, Clarence Boudreau, received the Jeanne Clarke Memorial Local History Award in 1996.
Jack is the author of Crazy Man's Creek, an excellent account of the lives of many famous woodsmen from the Penny area, and a major contribution to local written history. Bob Harkins, who nominated Jack for the Jeanne Clarke Memorial Local History Award, described Jack as spending "a lifetime collecting the stories and experiences of the early woodsmen and trappers who pioneered the back country," making Crazy Man's Creek an invaluable and fascinating addition to Prince George's local history. Jack Boudreau also has a strong connection to the Prince George Public Library, and has donated photos and other archival materials for research purposes. Jack has since authored another book entitled Grizzly Bear Mountain.
For his publication Crazy Man's Creek and for his commitment to the community of Prince George, Jack Boudreau was presented with the Jeanne Clarke Memorial Local History Award on February 7, 1999.