Support Your Library
The Prince George Public Library is home to 61,494 cardholders and serves over approximately 1,000 people each day between two branches: Bob Harkins Branch, downtown, and Nechako Branch, in the Hart.
Your support helps PGPL connect people and ideas, inspiring the community to read, learn and discover.
Ways to Give
Currently there are no planned fundraising events for the Prince George Public Library. Check back for information about future events .
Your financial gift helps to enhance the library's programs, collections and spaces. You may choose to direct your donation to one of the following areas.
For further details on the library's policies regarding fund development, please visit our Policy Manual
Your 'In Honour' donation is a heartfelt way to acknowledge or remember someone special. Give to the library's area of greatest need, or choose to 'Honour with Books'. With either option, a letter acknowledging your donation will be mailed to the individual or the family of the individual being honoured.
Honour with Books with a minimum donation of $25. A distinctive bookplate with the name of the person being honoured will be placed in a new book for every $25 donated. Unfortunately, we will not be able to place your bookplate in a specific book, but you may recommend a particular branch or area of the collection.
Friends Of The Library
The Friends of the Library fundraise and advocate for the Prince George Public Library. The Friends host a semi-annual Book Sale, raising valuable funds to support library projects. For more information call Margaret Johnston at 250-561-2310 or m.johnston@telus.net. Accepting new members.
Home Service
Deliver library materials to people who cannot visit our branches on a regular basis. Regular volunteers deliver materials for two hours every Thursday beginning at 10:00 am. Alternate volunteers fill in whenever a regular volunteer is unavailable. For more information contact the Community Outreach Librarian at 250-563-9251 ext. 119 or outreach@pgpl.ca.
Teen Volunteers Program
If you have opinions on how to make PGPL more friendly and welcoming to teens, and if you'd like to help us host teen events, the Teen Volunteers Program is for you! Recruitment takes place in fall of each year.
NOTE: Due to COVID-19, we are NOT accepting book donations at this time.
The Prince George Public Library accepts donations of good-quality, used books that meet the following criteria:
Books that are in good condition and free of underlining or highlighting
Hardcover or soft cover books that are not spiral bound
Paperback books less than 5 years old
Medical books less than 5 years old
Textbooks less than 5 years old
Computer books less than 2 years old
Please note that the library does not accept the donations of magazines, Reader's Digest condensed books, encyclopedias, workbooks, or other libraries' discards.
Outreach Vehicle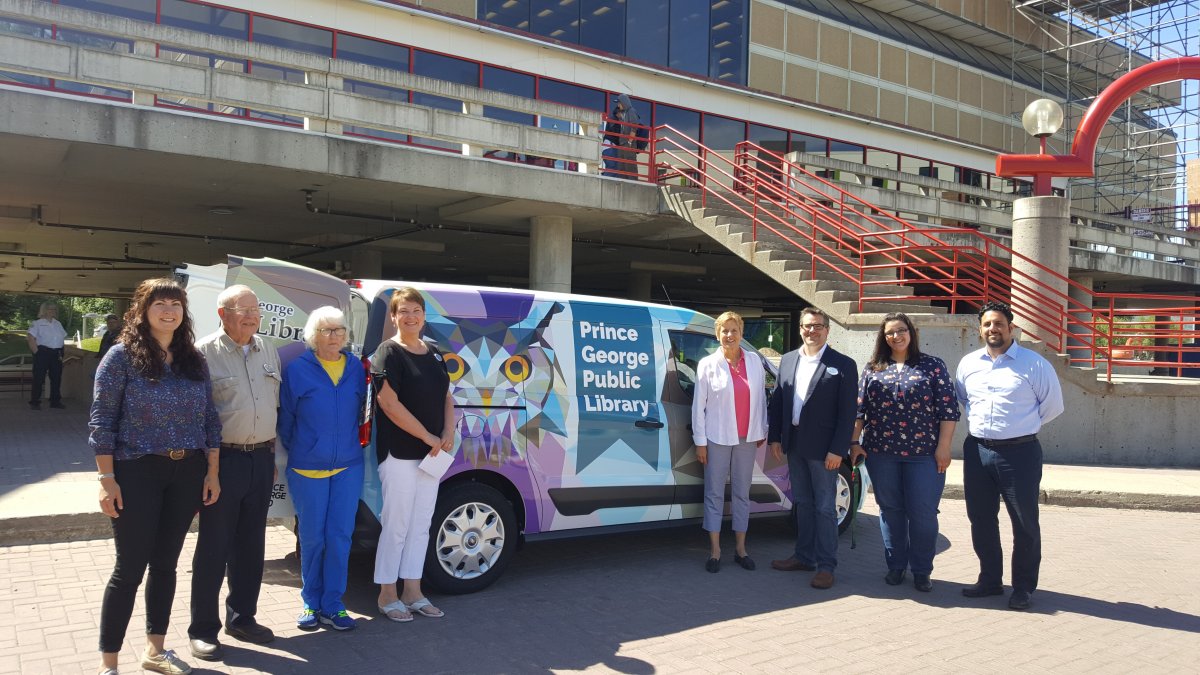 The library's outreach vehicle was unveiled in June 2018, after over a year of fundraising by the Library Board. The project was generously supported by Prince George Ford and the Friends of the Prince George Public Library. The outreach vehicle transports collections and programs out into the community, making it easier and more convenient for citizens to access the library.
The Knowledge Garden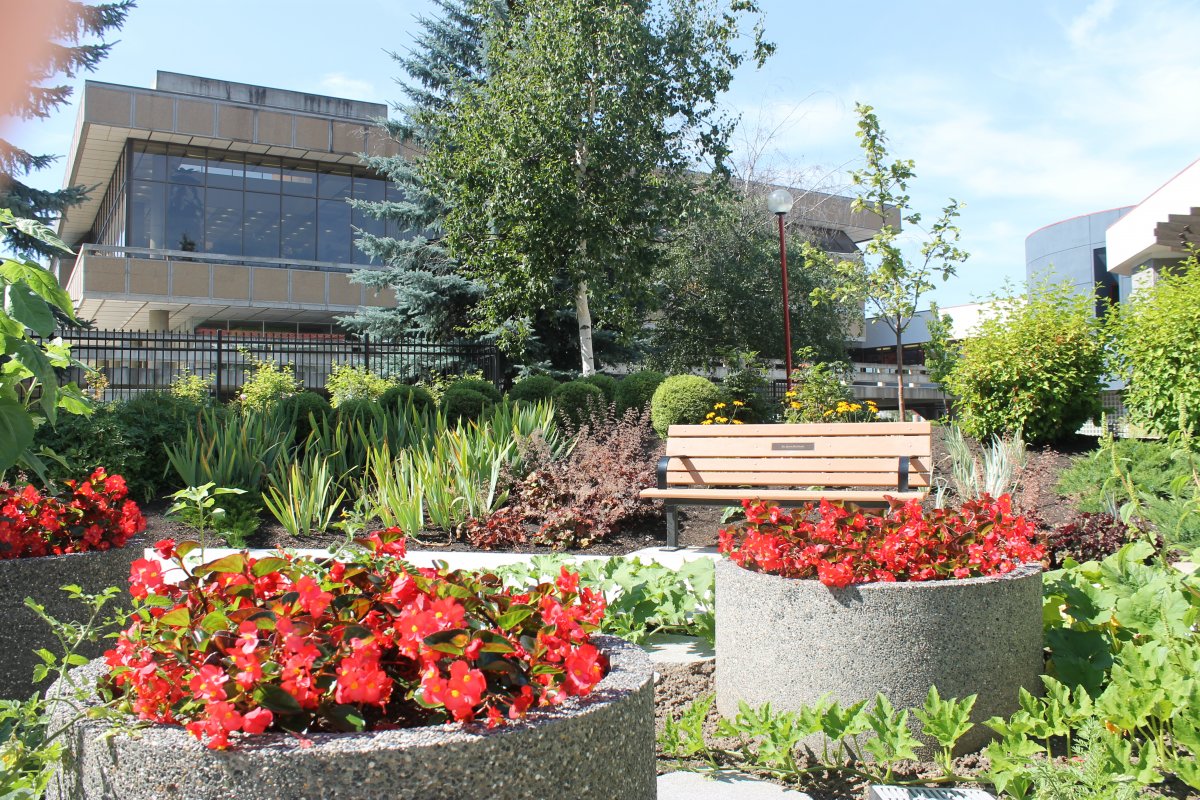 The Knowledge Garden is a reading garden and performance space located between the Bob Harkins Branch and the Prince George Civic Centre, adjacent to Patricia Boulevard. The garden features benches, a picnic site, a Children's Garden as well as a small amphitheatre. The project broke ground in June 2013.
SkyLab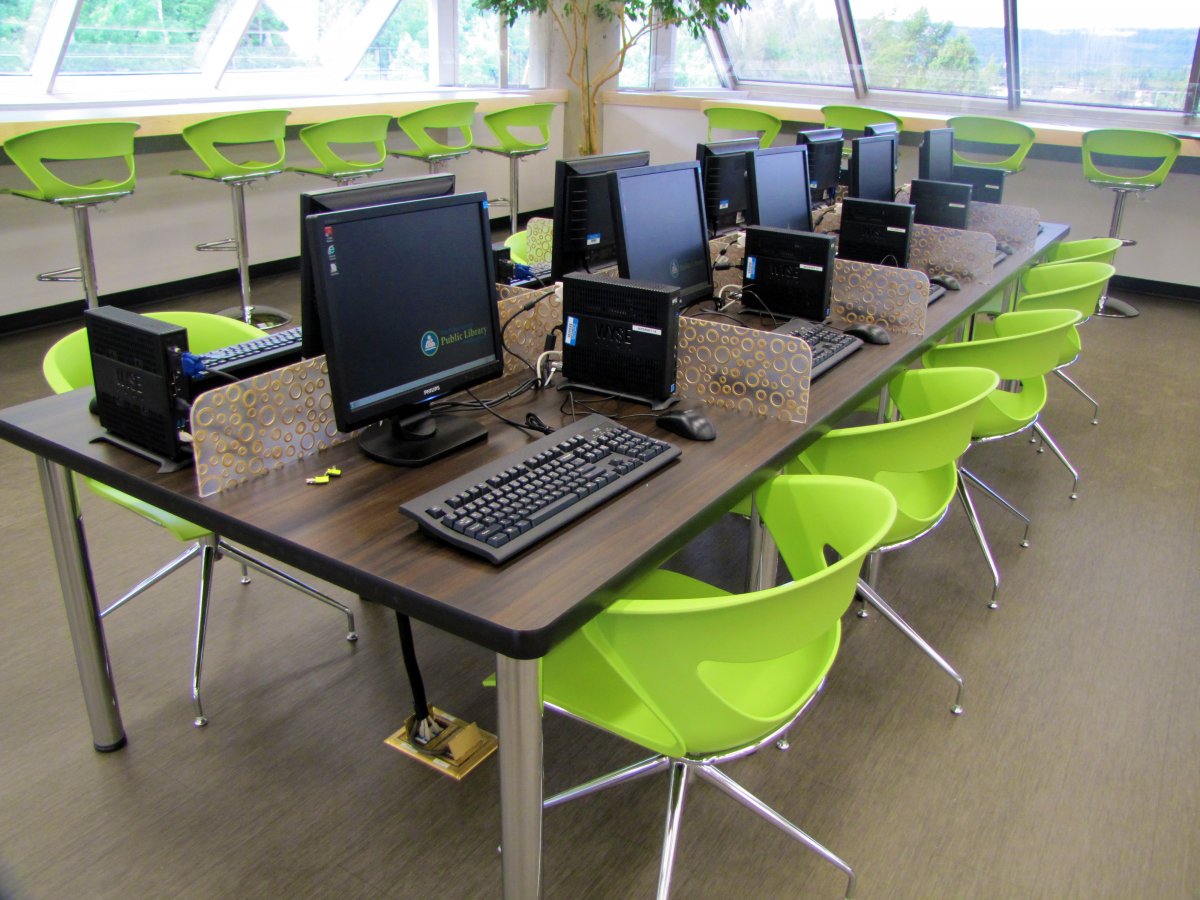 SkyLab includes a 1,000 square foot mezzanine halfway up to the second-floor ceiling. The space is wired with high-speed Internet connections and laptop users can plug into hard-wired Ethernet jacks. The $260,000 project was funded with money raised by the Library Board and through private donations, as well as a small provincial government grant.
For detailed information regarding the library's charitable status and lists of Registered Charity Information Returns, please visit the Canada Revenue Agency website.