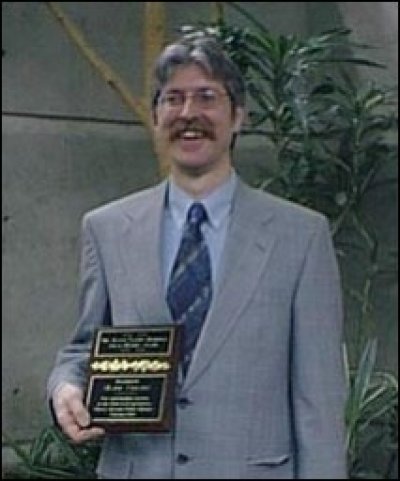 Mark Nelson was born and raised in Edmonton, Alberta. He attended the Northern Alberta Institute of Technology in Edmonton and obtained a Telecommunications diploma. He arrived in Prince George in January of 1981 where he started work with B.C. Tel (now known as Telus).
Mark has been an active member of the Prince George Oral History Group since its creation over three years ago. He was one of the group?s first students and completed one of the first oral histories done by the organization. Mark has undertaken the position of technical expert in the Prince George Oral History Group, taking care of the various machines used and helping members with problems on their own computers. When the Oral History Group received a grant to create an interactive educational local history CD, Mark undertook the responsibility for all of the technical aspects of the production, from the management of the files, through the burning of the CDs, right up to the design and printing of the jackets. Furthermore, Mark taught himself the art of web design, set up, and maintains the Prince George Oral History Group's website, which won a BC Historical Federation award for the best history-related website in the province in 2000.
For his dedication to preserving the local history of Prince George, Mark Nelson was awarded the Jeanne Clarke Memorial Local History Award on February 18, 2001.