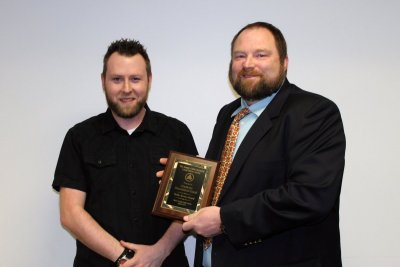 The 2015 Jeanne Clarke local history award for publication was given to Charlotte Townsend-Gault, Jennifer Kramer and Ki-Ke-In for their work on the book Native Art of the Northwest Coast: A history of changing ideas. Charlotte Townsend-Gault is a professor in the Department of Art History and a faculty associate in the Department of Anthropology at the University of British Columbia. Jennifer Kramer is an associate professor of anthropology and a curator, Pacific Northwest, at the Museum of Anthropology, University of British Columbia. Ḳi-ḳe-in is a Nuuchaanulth historian, poet, and creator of many things, with forty years' experience as a speaker and ritualist.
Many years in the making, Native Art of the Northwest Coast brings together a selection of more than 250 years of writing on Northwest Coast "Art". Its chapters come from published and unpublished sources, some of which available in English for the first time. Covering a wide range of complex topics the book ultimately counters the tendency to turn Northwest Coast Native art into a one-dimensional spectacle that would ignore the wider histories and reduce the values of its component cultures. Never before has this topic been tackled so thoroughly with the desire to bring greater understanding to the numerous cultures, the art, and this ever-changing and important part of history.
George Harris, Curator and Artistic Director of the Two Rivers Art Gallery accepted the Publication Award on behalf of the recipients.