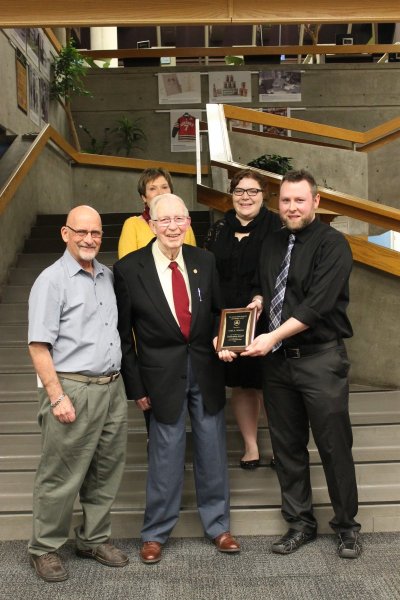 For a work contributing to Prince George's local history, the 2016 Jeanne Clarke Award for Publication was presented to Trelle Morrow for his book Living Legacies: 100 Years of Prince George Architecture.
Living Legacies examines some of the most historically important homes, businesses and structures in Prince George. It chronicles the coming of the railway, paddle wheelers, roads and their effect on the location, layout and development of Prince George covering the period from the early 1900s to present. As well, Morrow reviews the architecture of recently constructed projects, including the Downtown RCMP City Detachment, the UNBC complex and the BC Cancer building. He explores the qualities of good design and why planning and forethought can lead to more vibrant and liveable cities. He contrasts long lasting functional architectural design verses shorter term decorative styles.
Trelle Morrow is a historian and retired architect who also won the Jeanne Clarke publication award in 2010 for Aviation North: Flying frontiers in northern British Columbia and again in 2012 for The Grand Trunk Pacific and other Fort George Stuff.