Study Room Booking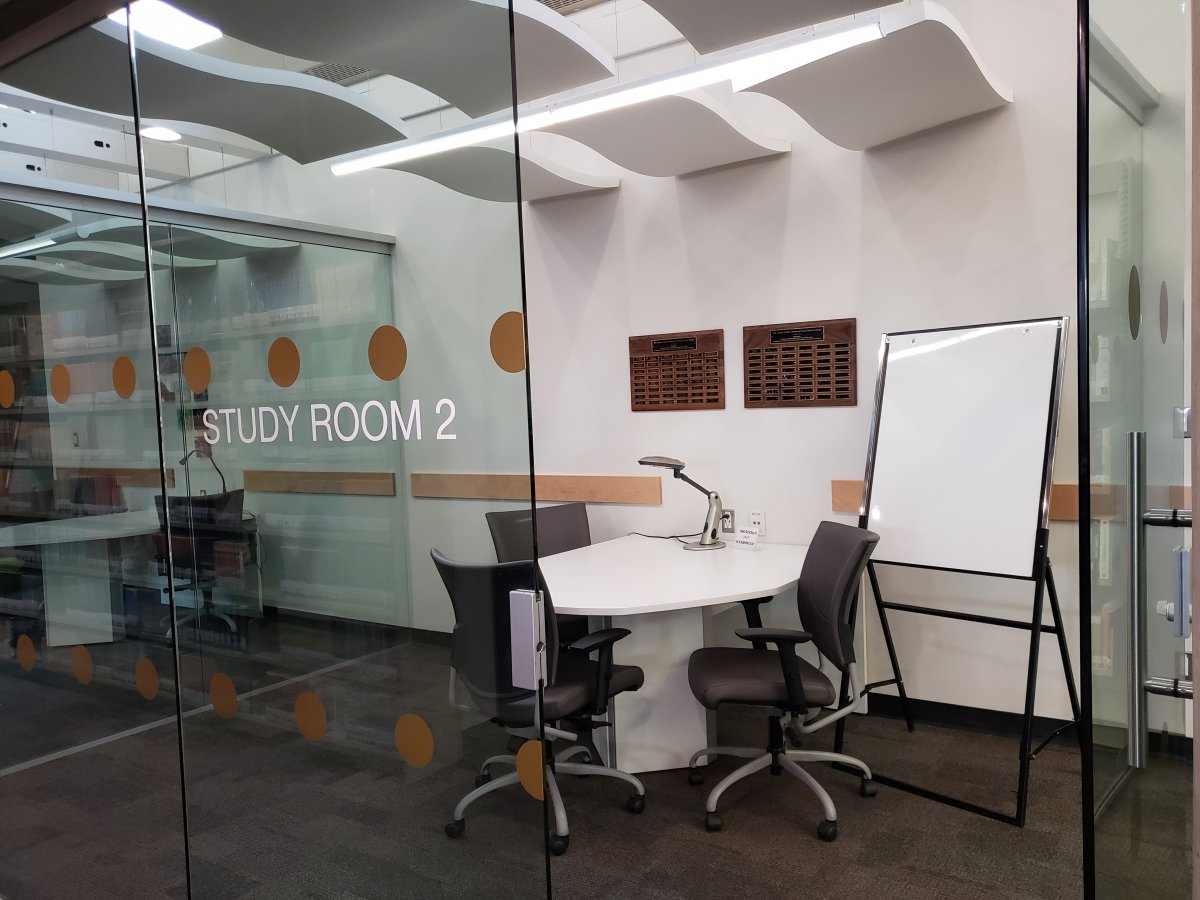 Located on the second floor of the Bob Harkins Branch, the library's two study rooms may be booked for individuals or groups of up to 6 people. Bookings can be made up to three weeks in advance, for a maximum of two hours per day.
Use the online booking form below to select your booking's length of time, which study room you prefer (optional), and what day and time you would like to book for. If you select a day on the calendar and do not see a specific time listed, that time has been booked by another patron and is currently unavailable. After submitting the form, you will receive a confirmation email approving your booking.
If you do not occupy your booked study room within 15 minutes of the start time, the room booking will be cancelled and library staff may, at their discretion, allow other patrons to use the room.
Please be considerate of those patrons who may be waiting to use a study room after your two hours have elapsed. Study rooms must be vacated 15 minutes prior to library closing time.